Register for Fall 2021 classes
COME REGISTER FOR FALL 2021 CLASSES WITH US
"Registration Celebration" sponsored by Academic Advising Services
April 9th, 12th, 13th, & 14th 
Reed Library (Outside the Registrar's Office) from 9:00 a.m. to 4:00 p.m. each day. 
Register for the Fall semester with our assistance. Bring your list of Fall courses approved by your advisor, we will help with navigation, registration issues and concerns.
Scan the PR code to join via Zoom if unable to join in-person.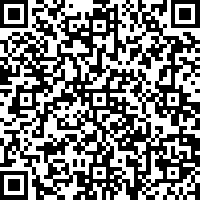 Announcement
Contact Information
Academic Advising Services