Use the Give Feedback button to report issues or questions you have.
Give feedback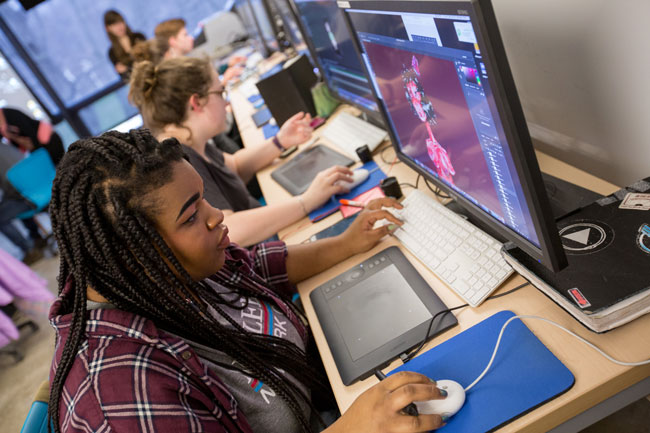 More than 1,300 undergraduate students will begin the next chapter in their educational journey at Fredonia when the 2019...
Money magazine has again named Fredonia as one of the top colleges in the country for quality and affordability.
An ice cream social will get the fall semester's Welcome Week off to a cool (and delicious) start on Saturday, Aug. 24,...
A bonus mini job fair, Network on the Go, has been added to the always popular Activities Night to be held on Wednesday,...
The Michael C. Rockefeller Arts Center will celebrate 50 years of bringing the arts to the community in the 2019-20 season...
Teresa Booth Brown, an artist and teacher known for her use of collage in oil painting, mixed-media drawings and printmaking...
Applications are now being accepted for the Claudette Sorel Piano Competition, open to young artists ages 15 to 18 and...
Eight members of the 2018 Fredonia Blue Devil women's tennis team were recently recognized by the Intercollegiate Tennis...
The Fredonia women's track and field program earned 2019 United States Track...
Two Fredonia Blue Devils have been named to the Intercollegiate Women's Lacrosse Coaches Association Zag Sports Division III...
Jill Reese, associate professor of Music Education at Fredonia, has released her book, "Navigating Music Learning Theory: A...
Jennifer Wilkins, internship coordinator and career counselor in the Career Development Office, received the 2019 SUNY...
Department of Visual Arts and New Media Professor Timothy Frerichs is participating in "Lines...